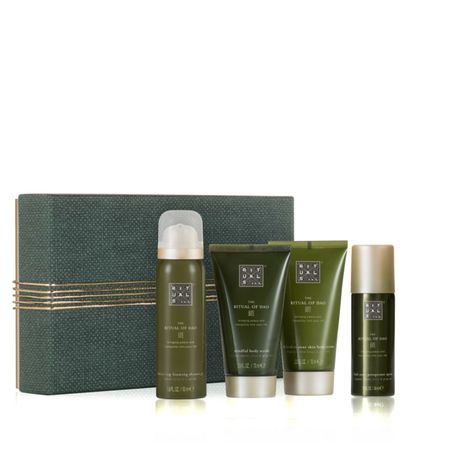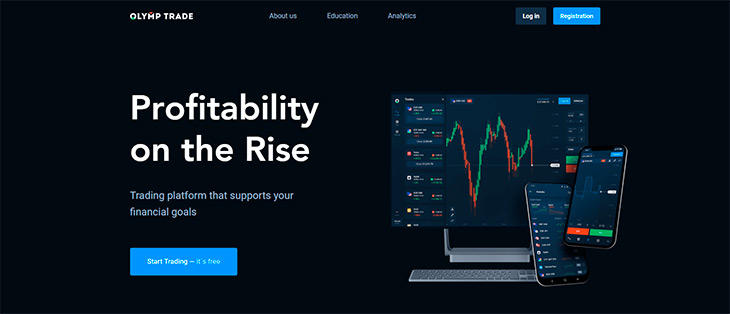 Company"s Sustainable Agriculture programme attempts to de-risk farmers from erratic weather events through the promotion of climate-smart agriculture premised on dissemination of relevant package of practices, adoption of appropriate mechanisation and provision of institutional services. These were supplemented by support activities (including hands-on training) in production of vermicompost, drip-irrigation techniques, high-yield seed and nursery development etc. With the demand being healthy, better availability of raw jute at reasonable prices should improve the profitability of the industry. In its new line of business of manufacturing and exporting jute shopping bags, the division has reported sales of over "2700 lakh in its first full year of operations.
To strengthen the safety culture, the Company ensures that all hazards and risks are identified, and control measures implemented to reduce risks to as low as reasonably practicable, investigate all near misses & first aid learning events and implement corrective & preventive actions. As a part of the continuous effort to build a safe workplace, the Company has engaged a reputed safety consultancy organization to roll out all comprehensive Safety Management System with an aim of involving each and every employee of the Company whether on permanent roll or contract manpower. A total of 15 separate elements of Safety Management System are implemented in a structured manner. The Health, Safety & Well-being of the employees, subcontractors and all related personnel is paramount. The Company believes that it is critical to protect the health and safety of everyone involved in its operations and to carry out operations in environmentally sustainable manner.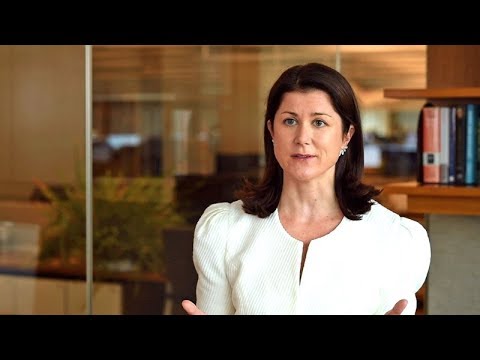 Accordingly, AAA Resources Private Limited and Utility Infrastructure & Works Private Limited have become step down wholly owned subsidiaries of the Company. During the year under review, RCCPL Private Limited, wholly owned material subsidiary of the Company has performed satisfactorily considering the prevailing uncertain economic scenario. As on 31st March, 2022, the Company has 7 subsidiary companies namely, RCCPL Private Limited, Lok Cement Limited, Talavadi Cements Limited, Birla Jute Supply Company Limited, Budge Budge Floorcoverings Limited, Birla Cement Limited and M.P. 2 subsidiary companies, namely Thiruvaiyaru Industries Limited and Birla Corporation Cement Manufacturing PLC, Ethiopia, are under the process of voluntary winding up. In view of the aforesaid, these subsidiaries have not been considered in preparing the Consolidated Financial Statements. Further, the performance evaluation of Independent Directors of the Company was done by the entire Board, excluding the Independent Director being evaluated.
About the company
Since LDS 6 delivers NH3 concentration data in real-time, very fast control of the NH3 slip is achieved – runtimes with excess dosage are completely avoided. In spite of company's optimism, demand weakness in cement is seen in the 4% y-o-y drop in sales volume. We have started putting in place firm plans for achieving 60 GW of renewable capacity by 2032 as committed earlier. Apart from the 2 GW capacity which is already commissioned, over 4 GW of capacity is in the construction stage and 5 GW capacity is in the tendering stage. The work at the largest renewable energy park at Khavda in Gujarat has started. We have also signed MoU with Government of Rajasthan for allocation of land parcels for setting up aggregate renewable capacity of 10 GW.
Further, declaration has been received from all the Independent Directors confirming compliance with Rule 6 of the Companies Rules, 2014, as amended, regarding the requirement relating to enrollment in the Data Bank maintained with the Indian Institute of Corporate Affairs ("IICA"). In terms of the amended Section 150 of the Companies Act, 2013 read with Rule 6 of the Companies (Appointment & Qualification of Directors) Rules, 2014, the Independent Director of the Company are exempt from the requirement to undertake the online proficiency self-assessment test conducted by IICA. To get good results in the accident prevention, the Company has included safety programmes like investigation and analysis of all serious and fatal accidents, recommendations/remedial measures to prevent similar accidents. Near-miss situation/incident with no injury is accorded serious consideration for planning of preventive measures. The Company has taken extensive vaccination programme for all the employees.
Fertilizer handling and safety
Thermax's bubbling type AFBC boiler offers efficient, cost-effective and reliable steam generation and is a viable alternative to conventional solid fuel-fired boilers for industrial applications. With over 254 installations across the world, the boiler offers benefits like fuel flexibility, high efficiency, low emissions, and reduced capital and operating expenses. Better realizations during the December quarter, in spite of the 4% year-on-year volume decline, minimized the pain. According to the company, the campaign also marks Wonder Cement being the first ever cement brand to enter the world of IGTV. No other brand in this category has created content specific to the platform.
The cement industry is expected to post positive margins on decent price hikes over the months, falling raw material prices and marked drop in overall production costs, said an analysis of Care Ratings. Synchronoss Technologies Inc share price live 0.935, this page displays NASDAQ SNCR stock exchange data. View the SNCR premarket stock price ahead of the market session or assess the after hours quote. Monitor the latest movements within the Synchronoss Technologies Inc real time stock price chart below.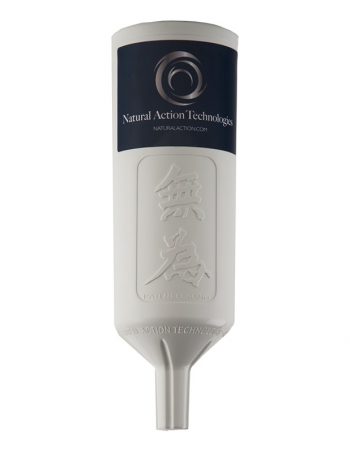 According to https://1investing.in/ Manufacturers Association, India accounts for over 8% of the overall global installed capacity. Region-wise, the southern region comprises 35% of the total cement capacity, followed by the northern, eastern, western and central region comprising 20%, 18%, 14% and 13% of the capacity, respectively. The sectors that will be of focus will be roads, railways, power , irrigation and urban infrastructure. These sectors together account for 79% of the proposed investments in six years to 2025. Given the government's thrust on infrastructure creation, it is likely to benefit the cement industry going forward. Cement demand is closely linked to the overall economic growth, particularly the housing and infrastructure sector.
Company
The above Annexure is not being sent along with this Annual Report to the Members of the Company in line with the provision of Section 136 of the Companies Act, 2013. Members who are interested in obtaining these particulars may write to the Company Secretary at the Registered Office/Corporate Office of the Company. The aforesaid Annexure is also available for inspection by Members at the Registered Office/Corporate Office of the Company 21 days before and upto the date of the ensuing Annual General Meeting during the business hours on working days. No significant and material order has been passed by the regulators, courts, tribunals impacting the going concern status and Company"s operations in future. Further, during the year under review, RCCPL Private Limited has acquired two subsidiary companies namely, AAA Resources Private Limited and Utility Infrastructure & Works Private Limited on 31st July, 2021 and 31st March, 2022, respectively.
SNCR Stock Forecast, Price & News (Synchronoss Technologies) – MarketBeat
SNCR Stock Forecast, Price & News (Synchronoss Technologies).
Posted: Tue, 16 Aug 2016 07:52:29 GMT [source]
In the mother and child health care program, village Anganwadi centres are developed in villages. Trainings are imparted to the mothers on better health, hygiene and sanitation at Company"s different locations. The Board of Directors reaffirm their continued commitment to good Corporate Governance Practices as set out by the Securities and Exchange Board of India ("SEBI"). The Company has complied with the Corporate Governance Code as stipulated under the SEBI Regulations, 2015.
The Company"s board and management are fully committed to maintaining sound risk management systems to safeguard Company and shareholders" interests. The board and senior management of the Company set the tone at the top for proactive and transparent identification and management of risks. Transactions with person or entity belonging to the promoter/ promoter group which hold 10% or more shareholding in the Company have been disclosed in the accompanying financial statements. Indian jute mills are facing a daunting competition from subsidized duty-free imports from Bangladesh.
We are consolidating our actions in all facets of basel ii accord guards against financial shocks which shall lead us from a "Power Generating Company" to a "Sustainable Integrated Energy Conglomerate". NVVNL traded over 24 BUs of power, which is the highest volume since its inception registering a growth of 29% vis-a-vis previous year. They have also started electric buses at Bengaluru in addition to Port Blair. Municipal Solid Waste to Charcoal project at Varanasi is also in advanced stage of commissioning.
Does it get you focused on meeting your financial goals?
In other words, you can use the methods in a long time without worrying about their change. World-class wealth management using science, data and technology, leveraged by our experience, and human touch. Investing.com – U.S. equities were higher at the close on Thursday, as gains in the Technology, Consumer Services and Industrials sectors propelled shares higher. Investing.com – U.S. equities were higher at the close on Tuesday, as gains in the Telecoms, Basic Materials and Financials sectors propelled shares higher.
Your Company has been carefully monitoring the fuel supply situation and has taken corrective actions on a continuous basis to ensure energy security for the country by ensuring reliable fuel supplies.
Your Company has signed MoU with Energy Vault for development of Gravity Energy Storage System.
Increase in use of jute shopping bag, floor covering, jute geotextile products provide opportunity to boost demand of jute goods.
With the increased demand of jute products due to increased acceptability of environmentally friendly and sustainable products, it is expected that jute industry will be able to sustain its upward trajectory in long run.
Its businesses involve in the field of flue gas cleaning such as deSOx , de DUST, de NOx, fly ash conveying and stabilization and other areas. Synchronoss granted the two newly hired employees an aggregate of 15,675 time-based restricted stock awards. The shares of restricted stock will vest 25% on the first, second, third and fourth anniversary of the grant date subject to continuous service thereafter. In addition, the employees received an aggregate of 15,225 time-based stock option awards. The Stock Options will vest 25% on the first, second, third, and fourth anniversary of the grant date subject to continuous service thereafter.
As one of the best implementators of 'clean coal' technology, Thermax's CFBC boiler has gained rapid acceptance in the market.
Scholarships are provided to the meritorious underprivileged children for their higher education.
Difficulty in getting worker for running the mills is resulting in lower capacity utilization, causing further increase in cost of production per unit.
We have started putting in place firm plans for achieving 60 GW of renewable capacity by 2032 as committed earlier.
You can find more details by visiting the additional pages to view historical data, charts, latest news, analysis or visit the forum to view opinions on the SNCR quote. Similarly, electricity and fuel cost have declined 11.9% during 9M FY20 due to drop in crude oil prices. Logistics costs, the biggest cost for cement industry, has also dropped 7.7% as the Railways extended the benefit of exemption from busy season surcharge.